El Castañar de Aracena.

Let nature envelop you.
In Castañar de Aracena we offer you an exclusive natural environment. You will enjoy a private forest of 15 hectares of centennial ecological chestnut trees where you can stroll with family and friends while breathing fresh air, you do sports, you sunbathe and pick mushrooms or chestnuts.
The accommodation is located in the center of the forest and is a traditional stone house of 300m2, with capacity for 12 people housed in 4 double bedrooms with 4 complete bathroom, plus a cute loft with 4 Beds. You can enjoy the whole year round outside on its two 40m porches2 wood and fiber furniture, barbecue, swimming pool, grass meadows, swings and covered parking.
Discover our house, your home in the Sierra de Aracena
Comfortable rural house of 300 m2 built with thick stone walls. Oak Wood Flooring. Chestnut wood windows and beams. Arab tile roof. A/A. Two porches of 40 m2 each. Saltwater pool, large lawn and barbecue area.
The spacious living room of 50 m2 It is of outstanding rustic style, with stone walls, chestnut beams, oak wood flooring, comfortable furniture and a large fireplace that gives tenants the right setting to enjoy unforgettable days with family or friends.
Outside and next to the house there is ample parking for all tenants' vehicles, in addition to covered parking area, swings, barbecue, loungers, garden chairs and tables, grass area and a magnificent saltwater pool.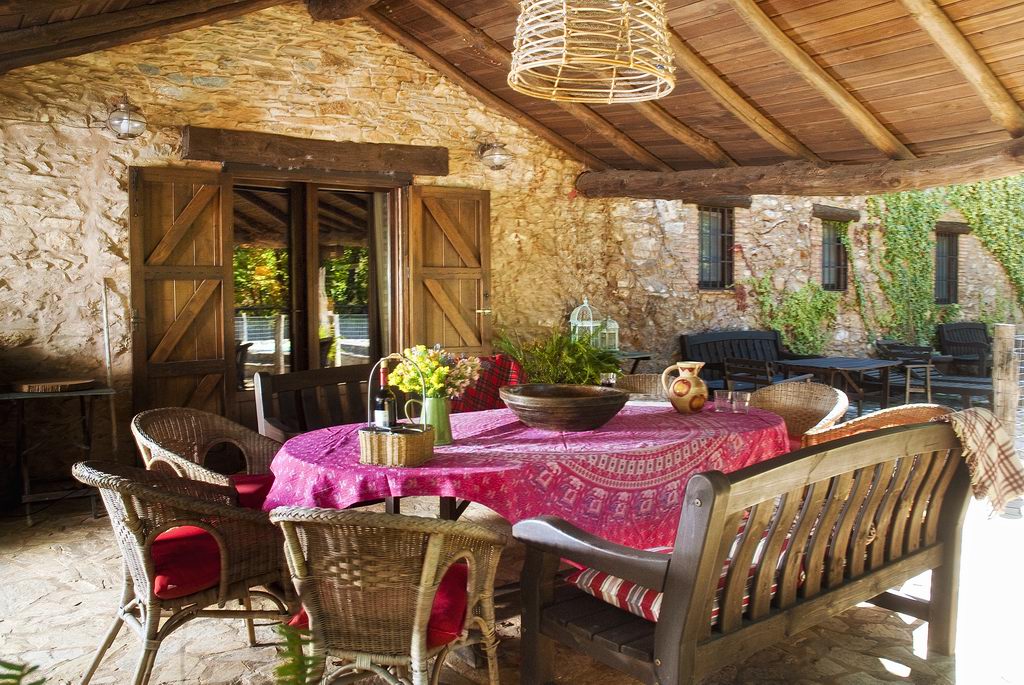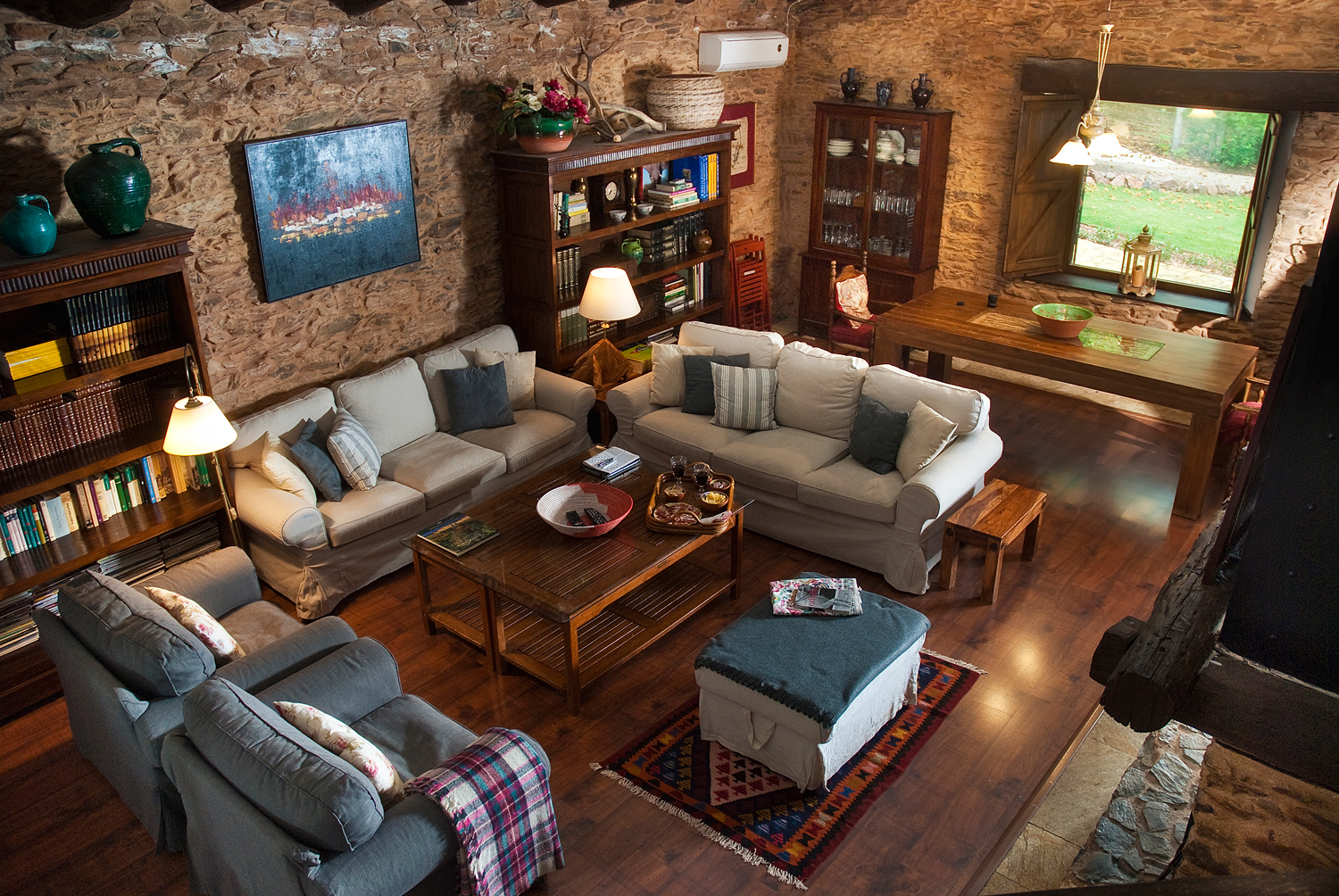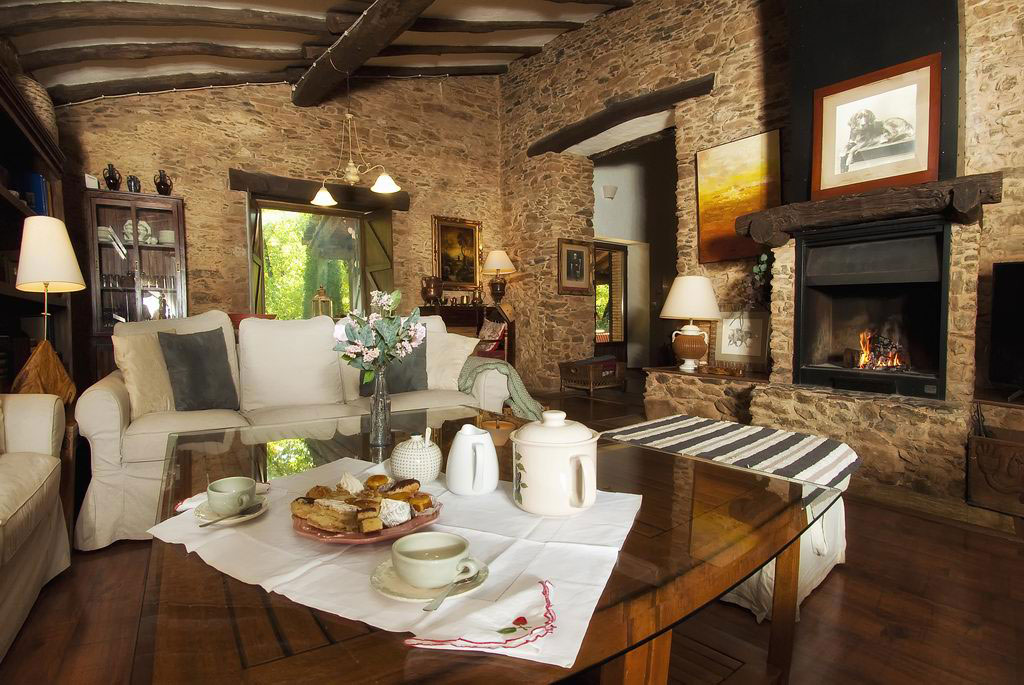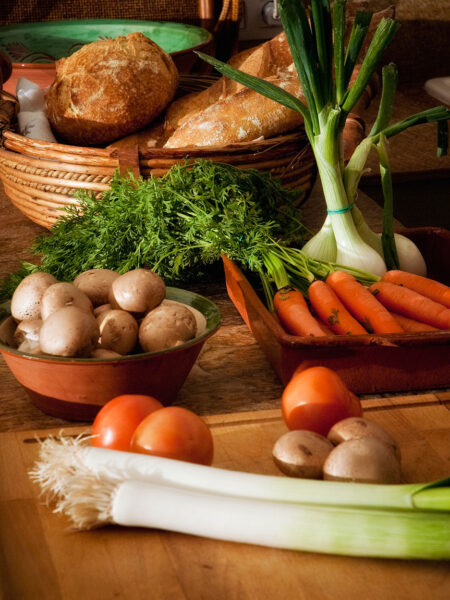 Virtual visit
We invite you to take a spectacular 3D tour of El Castañar de Aracena, we hope you enjoy your visit.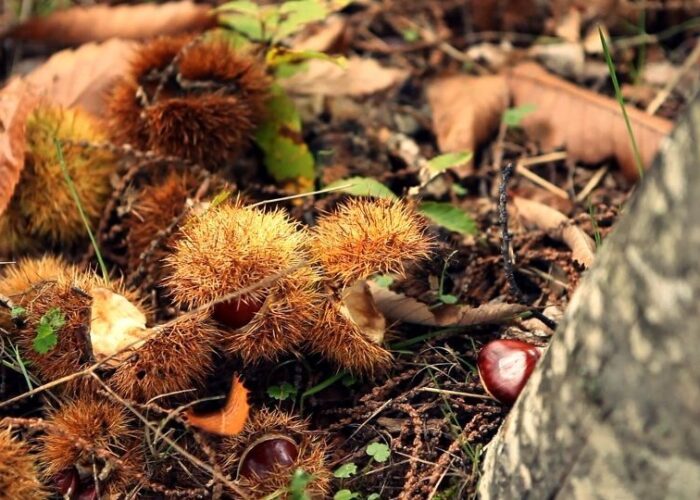 The farm
It is an ecological chestnut of 15 hectares, closed on its perimeter with stone walls and livestock mesh, that allows the visitor to stroll in private, in the company of family and friends, surrounded by a forest of chestnut trees and ancient cork oaks. Flat terrain and gentle slopes alternate, offering a pleasant walk between shady and sunny areas that favor the diversity of the flora and interesting light games throughout the day.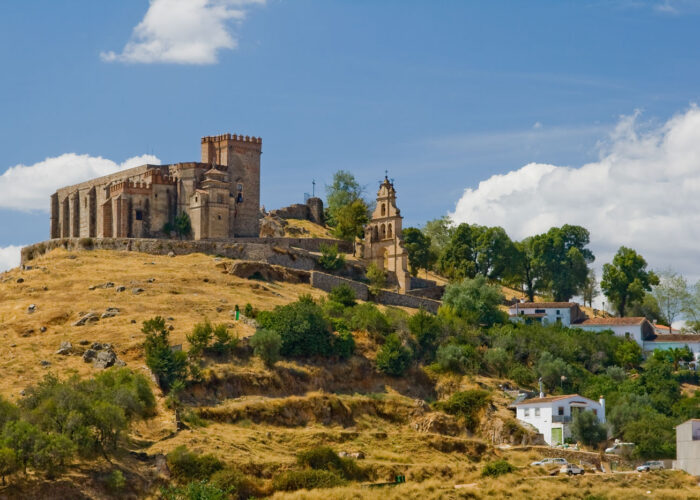 The environment
Visiting the towns and villages of the Sierra is a cultural experience and allows us to get in touch with its friendly neighbors. Aracena, The Grotto of Wonders, Cortegana, Jabugo, Alájar, Fuenteheridos, The Riotinto mines… Each town has a special attraction and will surely reward us if we spend part of our time getting to know it.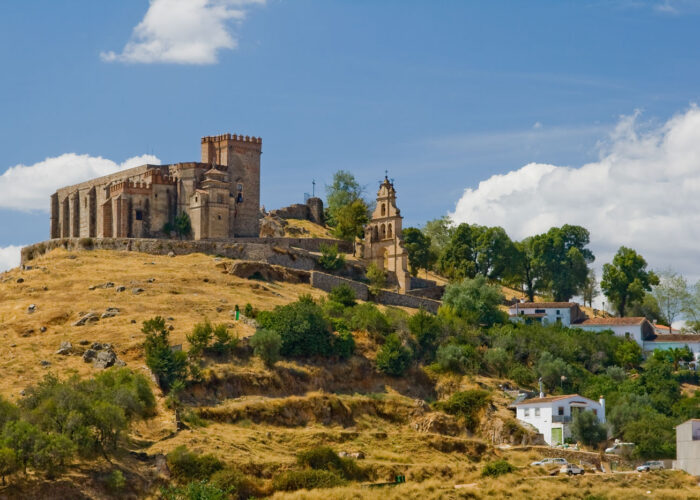 Aracena chestnut is backed, certified or audited by the following entities.








Press appearances
We have made a compilation of the appearances of the Castañar de Aracena in the various media. Discover more about us through the eyes of others.